除了避孕套以外,男性避孕实际上还存在。 您是否听说过男性热避孕? 这是雄性哺乳动物固有的生理过程,因此仅仅是自然的,不包括使用药物。 好吧,也许这就是制药行业不推广它的原因,解释了为什么您没有听说过它!
(English)
The brief discussion below shows how male fertility, which is permanent, impacts global demography. Consider the following two cases:
1 fertile man living with 100 fertile women: this situation could in theory lead to up to 100 pregnancies per period of 9 months!
1 fertile woman living with 100 fertile men: in this situation there can, at most,only be one pregnancy per period of 9 months.
Men may originate several pregnancies in parallel, and this is why they have a greater responsibility in demography: "With great power come great responsibilities".
Male contraception should weigh more than female contraception but, yet, it is the all the contrary that is advocated by the pharmaceutical industry in order to sell. In fact, thanks to TMC, men can take control of their fertility and choose the right moment and the right person to become parent with.
We strive to implement a simple and practical solution so that every man who wishes can easily access TMC. This solution is healthy and with no side effects. It differs widely from pharmaceutical products which frequently imply side effects. So, please discover our solution right below. It suits you! And please, spread the word around you. It is truly important. It will, for sure, help deeply some around you. Thank you!!
有了 SmartSeeds™,男人现在可以轻松选择什么时候生孩子
SmartSeeds 是一款男性避孕内裤,它让男性避孕变得非常简单。
我们的产品可以让你随时随地暂停你的生育能力。
这种避孕方法既简单有效,又是暂时性的。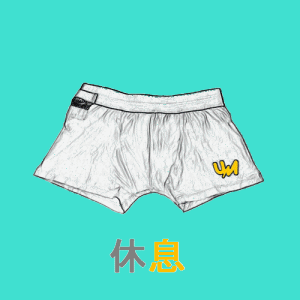 有效
比避孕药好
相当于输精管切除术。效率99.9%。
耐受性连续4天 在健忘的情况下。
健康
无副作用

男人保持精液和性欲。 他们射精正常
在实验室进行测试
这种避孕方法是由欧洲医生开发的


SmartSeeds™ 安全高效。 它适合任何人。 你会获得亲密的舒适,愉悦和宁静。 这对男人来说是一种真正的避孕方法!
先生们,请使用男性避孕:
这是简单,有效和可逆的。去做就对了